THE CHARLOTTE SUN
September 22, 2016
WOMEN IN BUSINESS 2016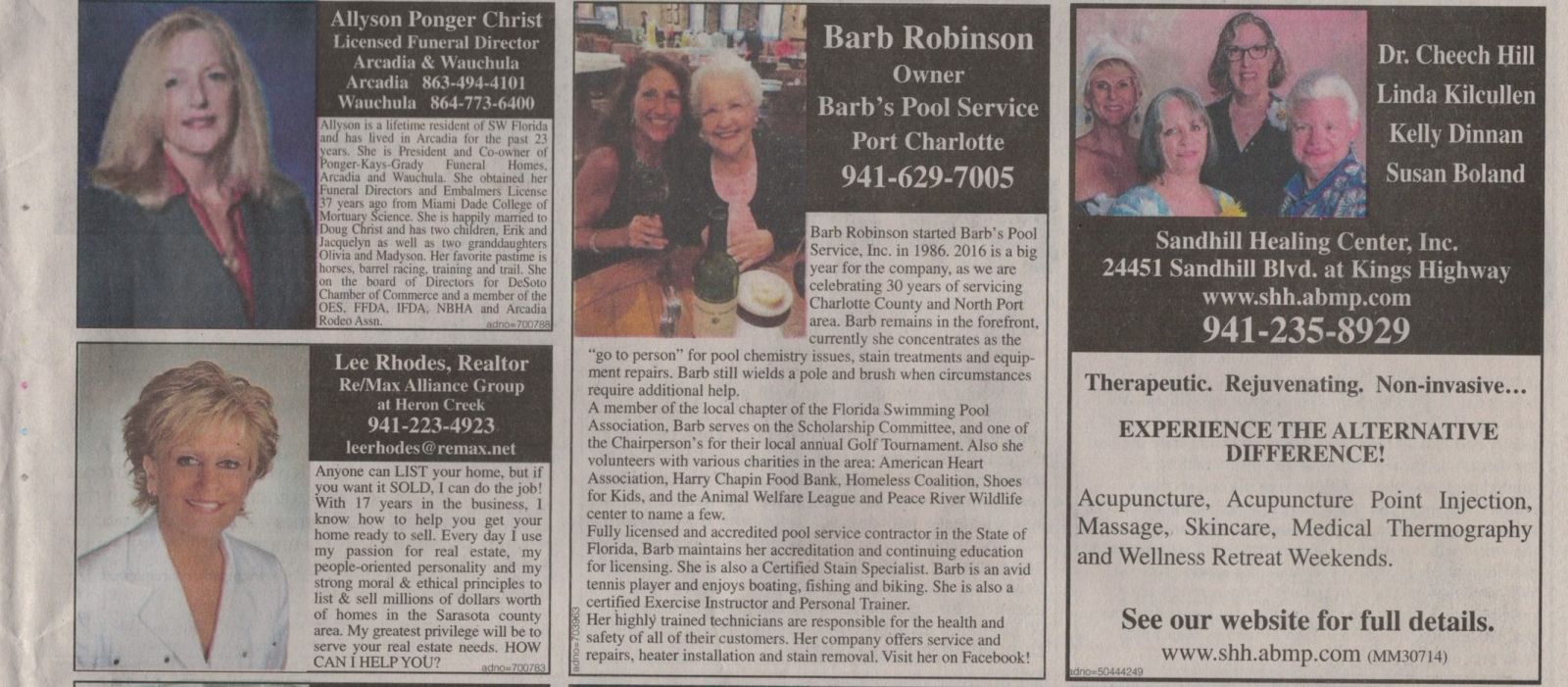 ---
Leadership Charlotte 2015 Class Members
Attending
Leadership High Prom 2016 Event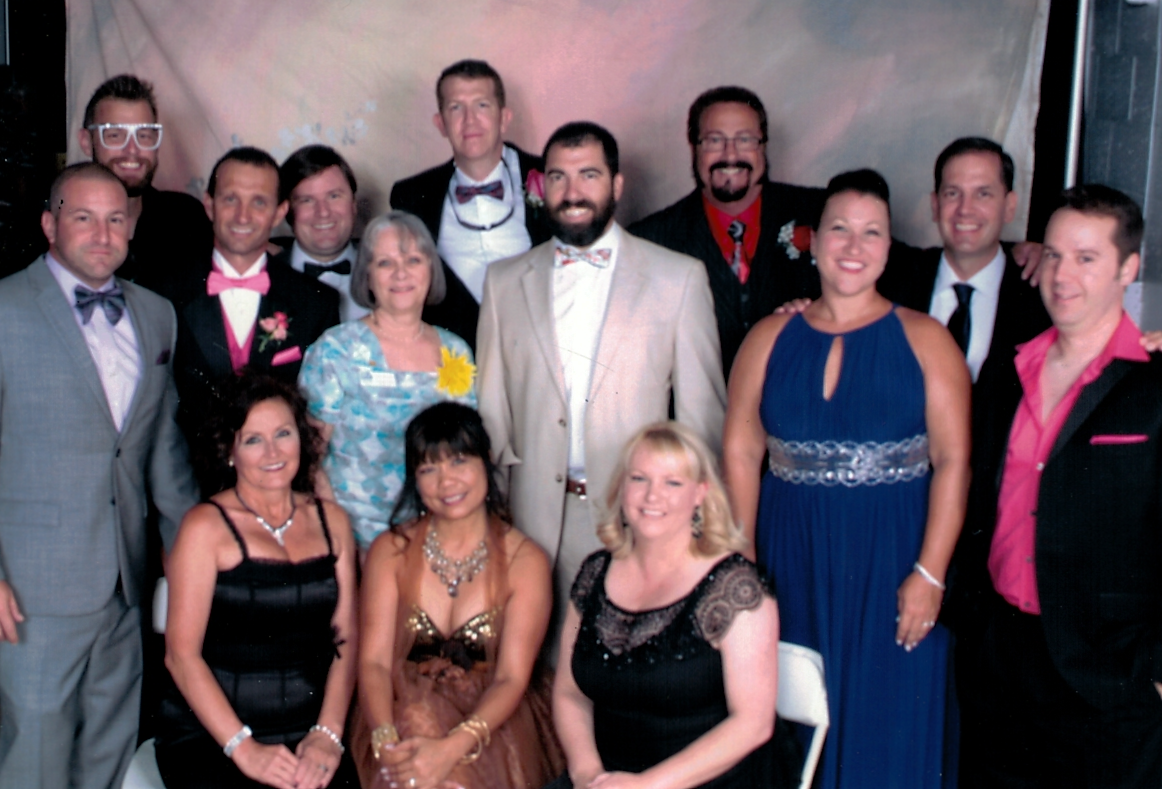 Sitting: Kim, Ceres and Alexia
L to R: Jared, John, Norm, Dave, Linda, Tony, Brian, Bob, Carla, Roger and Jason
---
Sandhill Healing Center, Inc.
and
Sandhill Medical Thermography
participated in the
8th Annual Panty-hose Free Zone Women's Expo
Saturday, February 6, 2016
Cultural Center of Charlotte County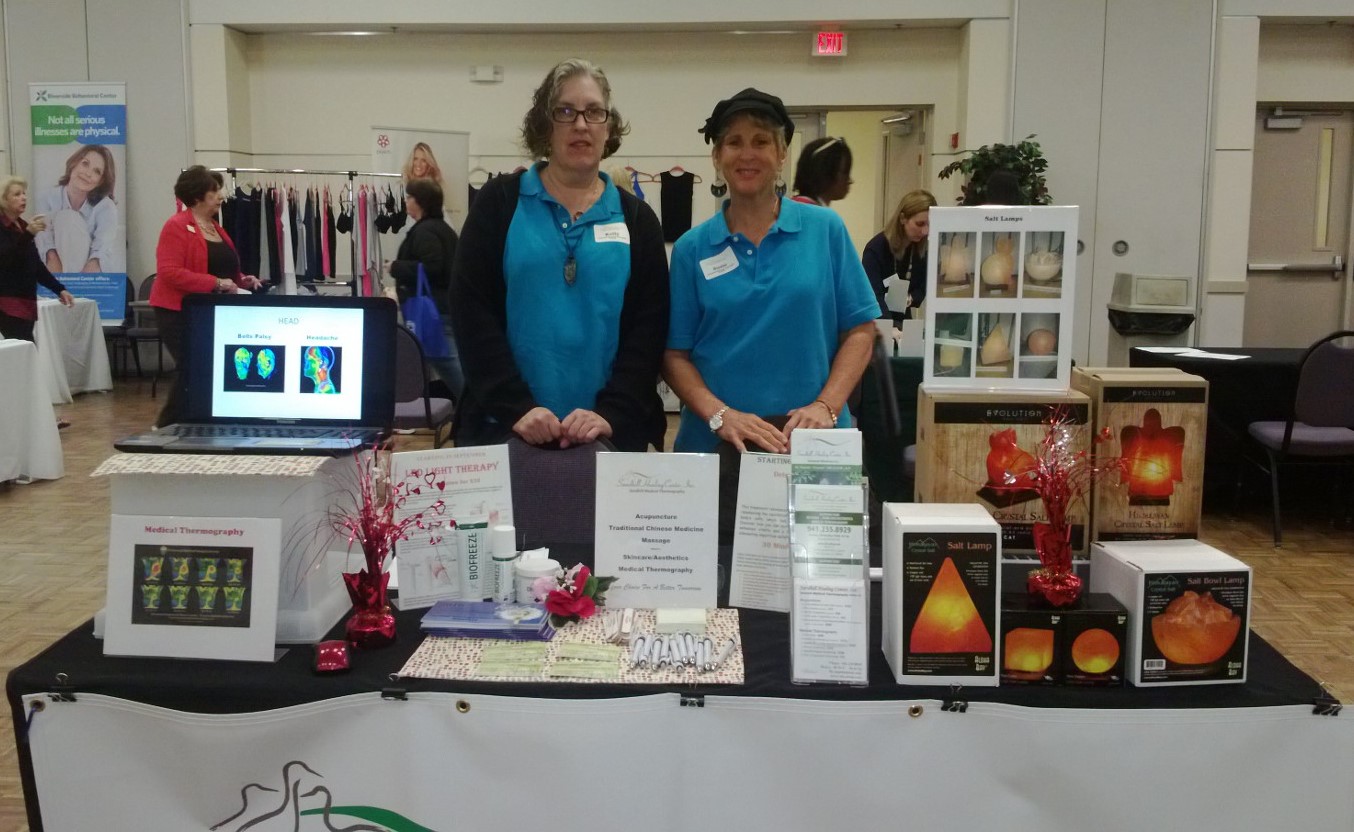 Kelly and Suzie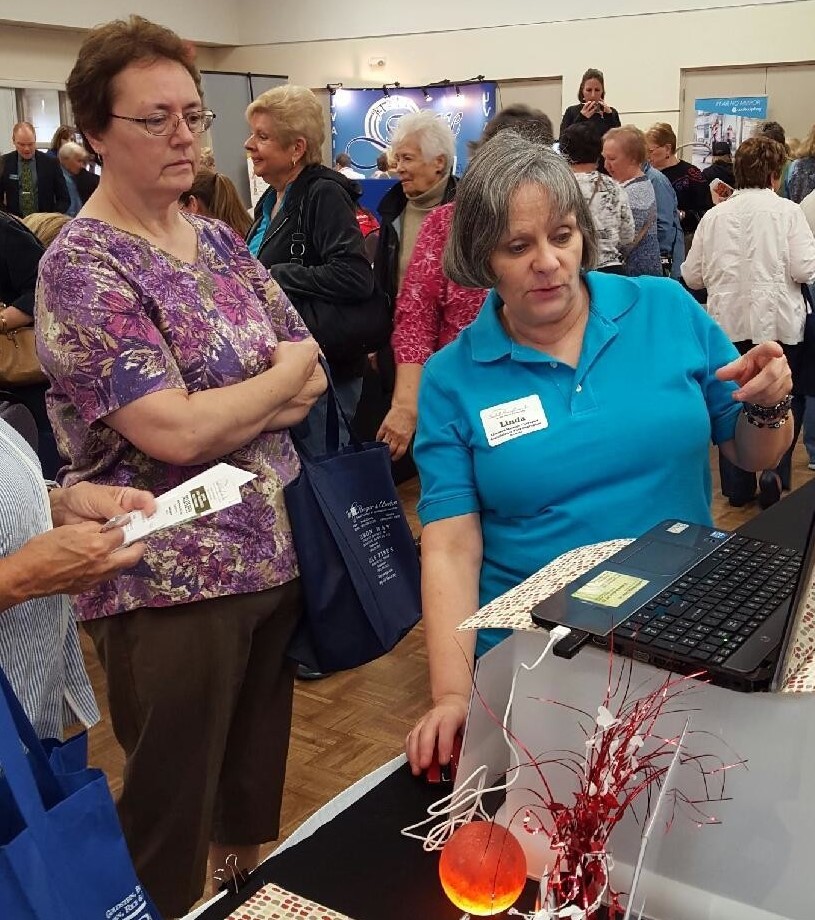 Linda explaining Medical Thermography
---
CHARLOTTE SUN NEWSPAPERS
October 2, 2015
READER'S CHOICE BEST OF CHARLOTTE 2015
Finalist/Acupuncturist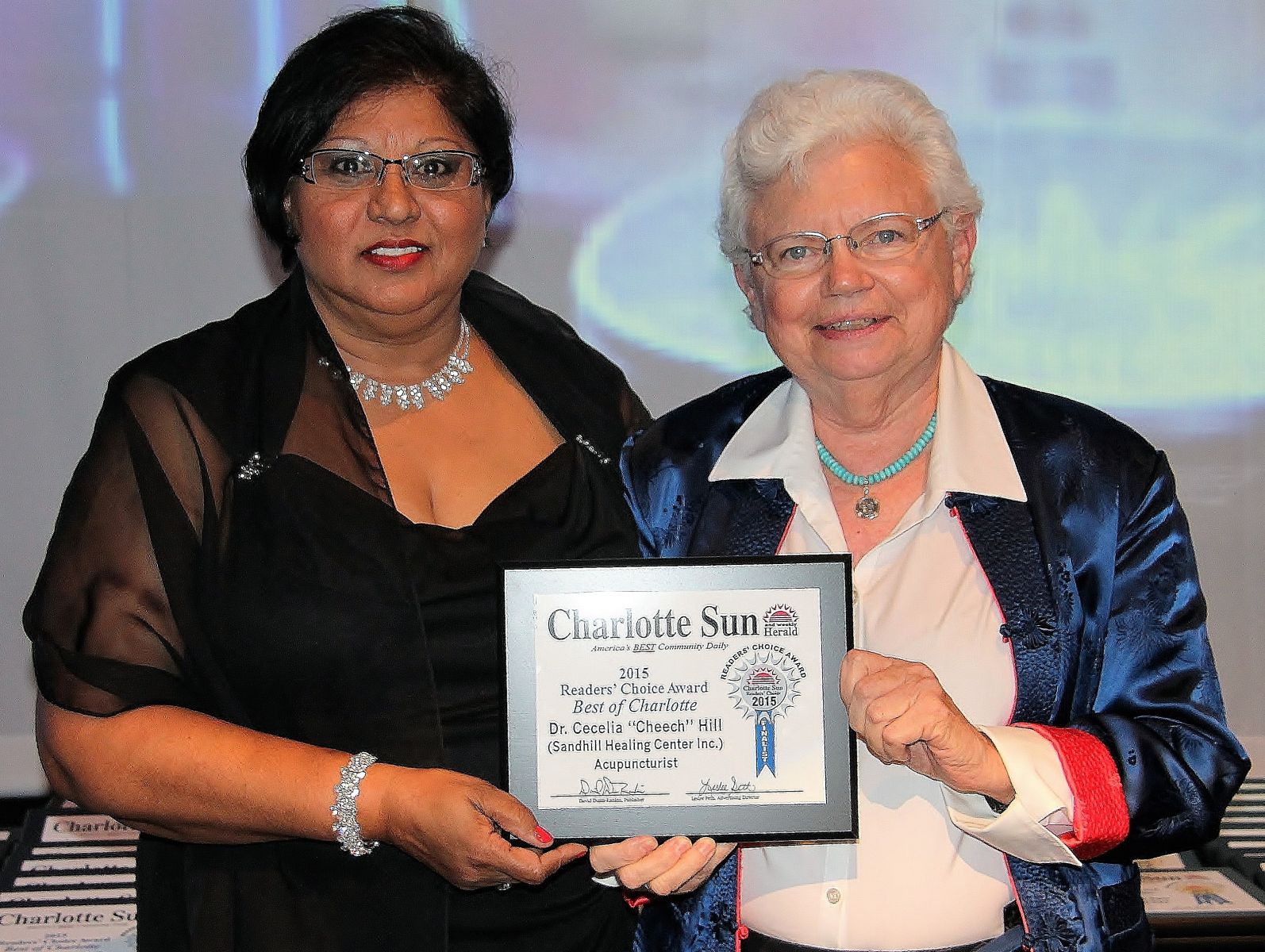 Bibi Gafor and Dr. Cheech Hill
---
THE CHARLOTTE SUN
September 22, 2015
WOMEN IN BUSINESS 2015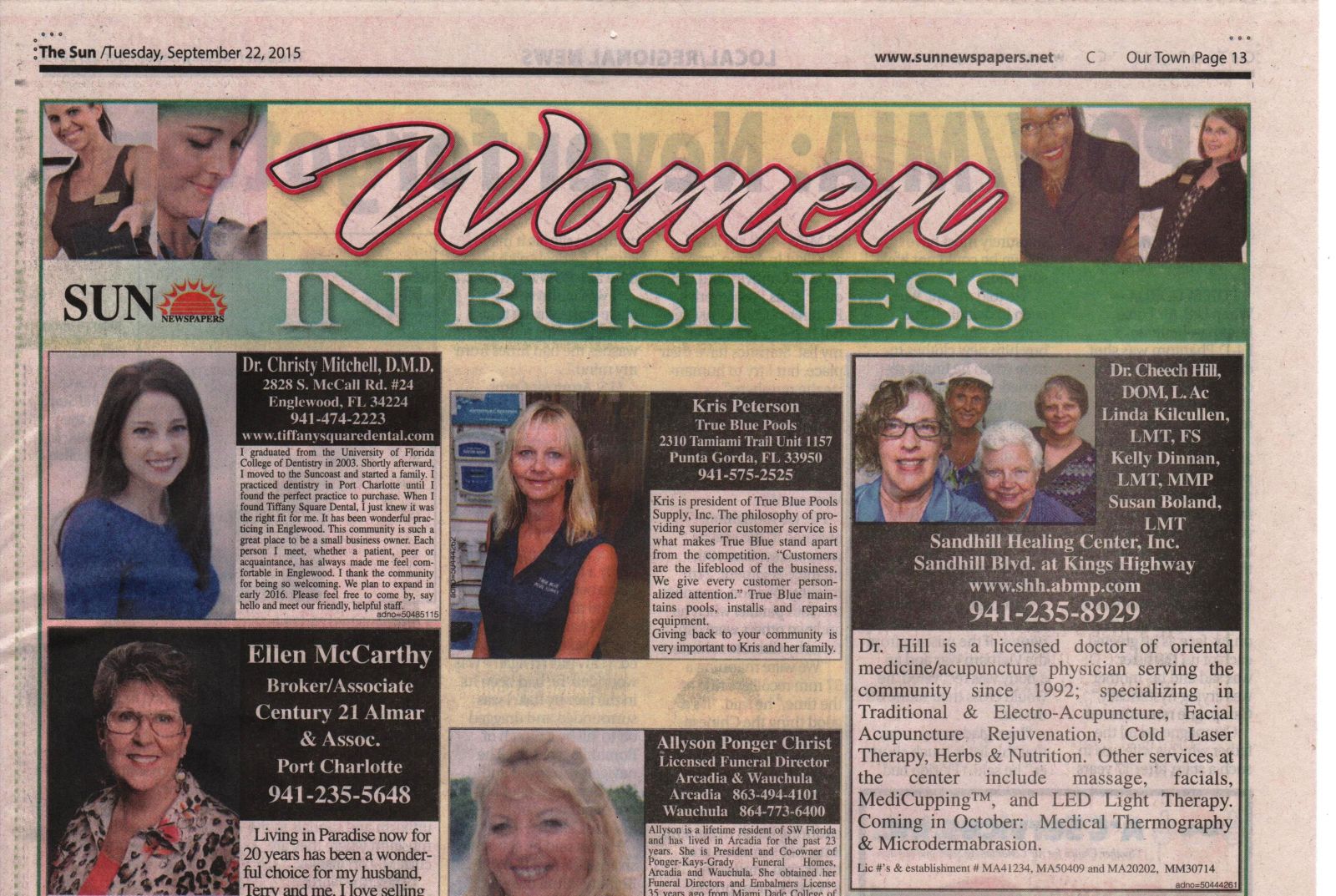 ---
THE CHARLOTTE SUN
June 27, 2014
"Ribbon-cutting ceremony held for Sandhill Healing"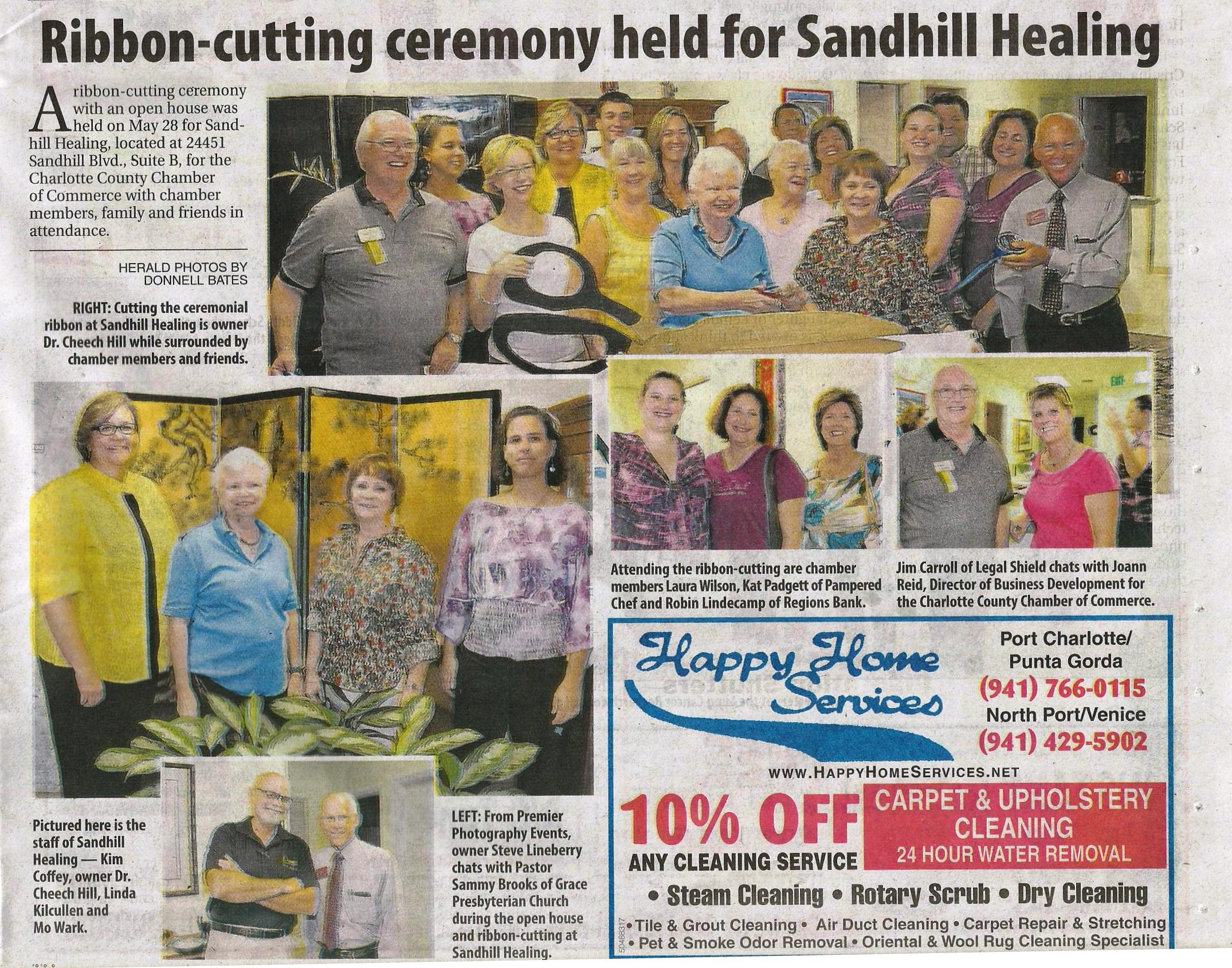 Article on Page 11 in the Port Charlotte Herald section
---
THE SUN
April 13, 2014
"Collecting acupuncture tools"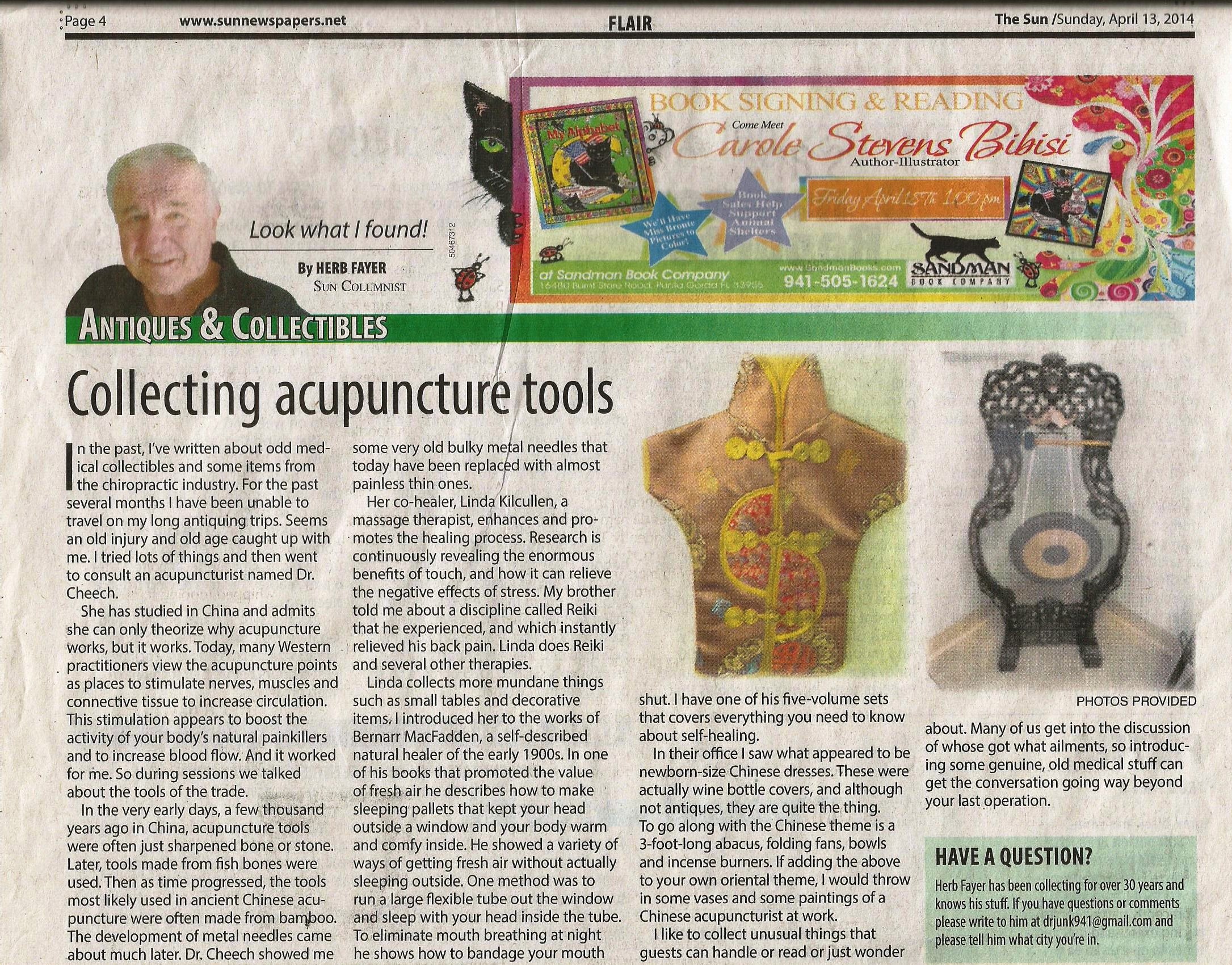 Article on Page 4, Flair section, "Antiques & Collectibles"
---
HARBOR STYLE
January 2014
"In Search of Relief"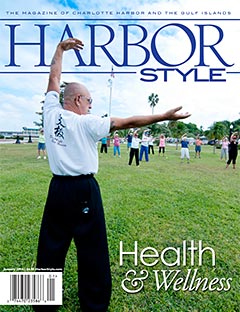 Article features Sandhill Healing, Inc.
Page 60
---
Charlotte Sun Newspaper
Reader's Choice
Best of Charlotte 2013
Dave Powell, Dr. Cheech Hill, Linda Kilcullen and Bob White
In October 2013, Dr. Cheech Hill was recognized by the Charlotte Sun newspaper readers in the First Place category for "Best of Charlotte" Acupuncturist in 2013, and her Sandhill Healing associate, Linda Kilcullen, LMT, FS, was recognized as a Finalist for "Best of Charlotte" Aesthetician in 2013. Congratulations to both recipients.